Welcome to AcuRapidMobile
We develop mobile applications for two mobile operating systems:
1. Android
2. iPhone
We have released our Android app called Unforgettable.

Read our recommendations about Android & iPhone Apps
We implement your mobile application ideas. Also, we build mobile-friendly versions of your web-based applications.
To see a list of our services, pleased visit our Services section.
About Us
AcuRapidMobile believes that mobile goes beyond apps. To engage customers or enable employees, businesses must be able to expose core functionality to the right people and on the right devices. Consumer-facing mobile products must be rich and engaging, while internal apps must be secure and efficient. Whether through iPhone and Android apps development or implementing Mobile Websites, our mission is to empower our clients to make the most of mobile.
To see a complete list of the services we provide, visit our services section.
Services
AcuRapidMobile provides services such as implementing your Android Mobile Applications, iPhone Applications and developing your Mobile Websites.
To see a complete list of the products created by AcuRapidMobile, visit the page: Products.
Android Application Design and Developement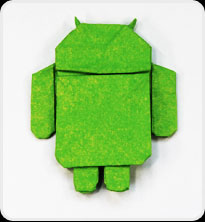 We implement your Android Mobile Application ideas with an affordable price, with efficient code and interesting design.
Also we have numbers of paid and free apps designed that you can enjoy.
To see a complete list of the Android Applications created by AcuRapidMobile, visit the page: Products.
To get free consulation about your Android Apps ideas, feel free to contact us.
iPhone Apps Developement and Design
AcuRapid Mobile was born out of a demand for high-quality iPhone application development and design. We are experts in leveraging the capabilities of iOS devices in unique ways. From three-dimensional modeling to deep integration into existing infrastructure, no iPhone application development project is out of reach.
Mobile Website Developement and Design
AcuRapidMobile will build your own mobile compliant websites that is guaranteed to work consistently across all mobile phones. The founders of AcuRapidMobile strongly believe that the only way to jumpstart the mobile web revolution is to build, publish, manage and share full-featured mobile websites.
Contact
605 Tasman Drive
Sunnyvale, CA 94089
Phone: 650-576-9368